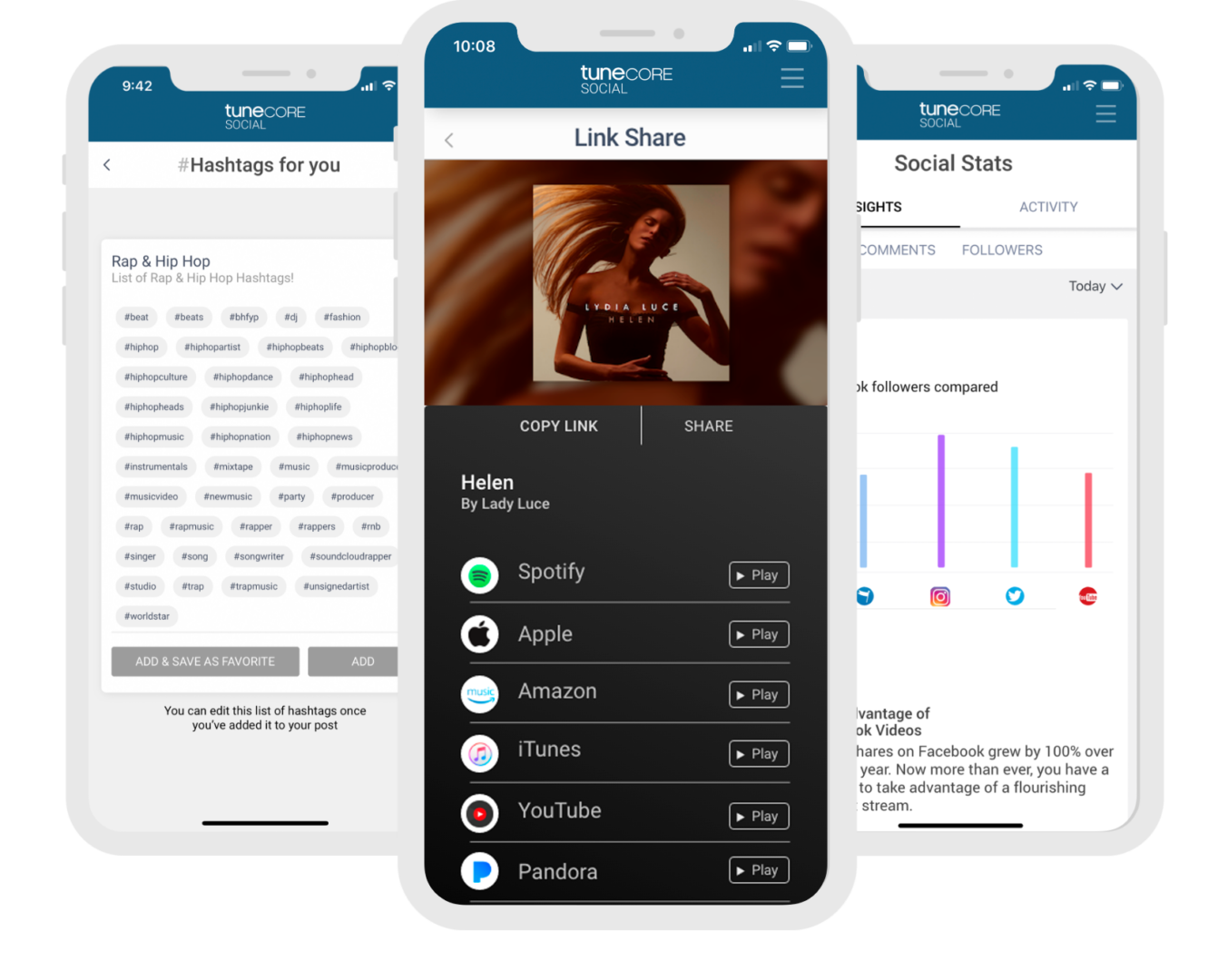 Social Media is an invaluable tool for interacting with existing fans, finding new ones and driving all to your website. While it's a given that a lot of your time will be consumed by keeping your social media presence dynamically up to date, this is simply a 'must do'.
Make sure you go to where your fans are and then market yourself diligently. So if yours are Facebook, Instagram, YouTube or TikTok users, that's where you should have a presence (even if you personally prefer another platform). You don't need to be on every single platform, but you do have to maintain a consistent presence on those you decide to use.
Growing your Fan Base via Social Marketing is all about sharing high quality content – whether your music, videos, photos or live streams. But you have to be conscientious in keeping up to date online, posting regularly and always answering questions and reacting to comments. This will build relationships and also help your posts get seen by more people.
Always be honest and treat your posts as personal conversations with your fans. Remember, the greatest gift you can give your fans is access to you / your band. Make them feel special by offering them benefits unavailable to the person in the street. Get them involved in the music you make by asking fans (e.g.) to vote for what songs to include in your next live show set list, or the next single you'll make into a video, etc. Perhaps ask them to create something themselves like sleeve artwork or holding a T-shirt design contest. These engagement tactics are more about community-building, rather than driving sales.